TalentAdore, creator of the innovative Candidate Engagement & Recruitment platform called TalentAdore Hire and CatalystOne Solutions, one of the leading providers of HR-systems in Scandinavia, are excited to announce their strategic partnership aimed at providing their customers with a seamless transfer of employee data between their respective solutions.
As organisations increasingly recognise the value of integrated digital HR solutions, the ability to seamlessly transfer employee data between HR solutions has become paramount for the modern customer. The partnership between CatalystOne Solutions and TalentAdore addresses this critical need, by enabling organisations to consolidate their employee data across multiple systems.
The integration will enable secure and efficient transfer of employee data, from TalentAdore Hire to CatalystOne's comprehensive HR system suite. This integrated data flow will eliminate manual data entry, reduce administrative burdens, and improve data accuracy and consistency.
In the near future, there are plans to combine TalentAdore Hire's cutting-edge AI algorithms with the employee data from CatalystOne's HR solution, to allow their customers to gain deeper insights into their workforce and optimise their talent acquisition and retention strategies.
Commenting on the partnership, Avtar Jasser, CEO of CatalystOne Solutions, said, "We are very excited to partner with TalentAdore to provide our customers with a tightly integrated solution, which enables the seamless transfer of employee data. This collaboration will empower HR professionals to make more informed data-driven decisions, enhance the employee experience, and help reduce manual administration."
Saku Valkama, CEO and Co-founder of TalentAdore, added, "Our partnership with CatalystOne Solutions represents a significant milestone in our mission to deliver cutting-edge candidate engagement & recruitment solutions. By integrating our platforms, we can offer organisations a holistic view of their talent data, across systems, and thereby empowering them to attract, engage, and develop the best talent. Tight integrations are the answer to the increasing need for predictive analytics. "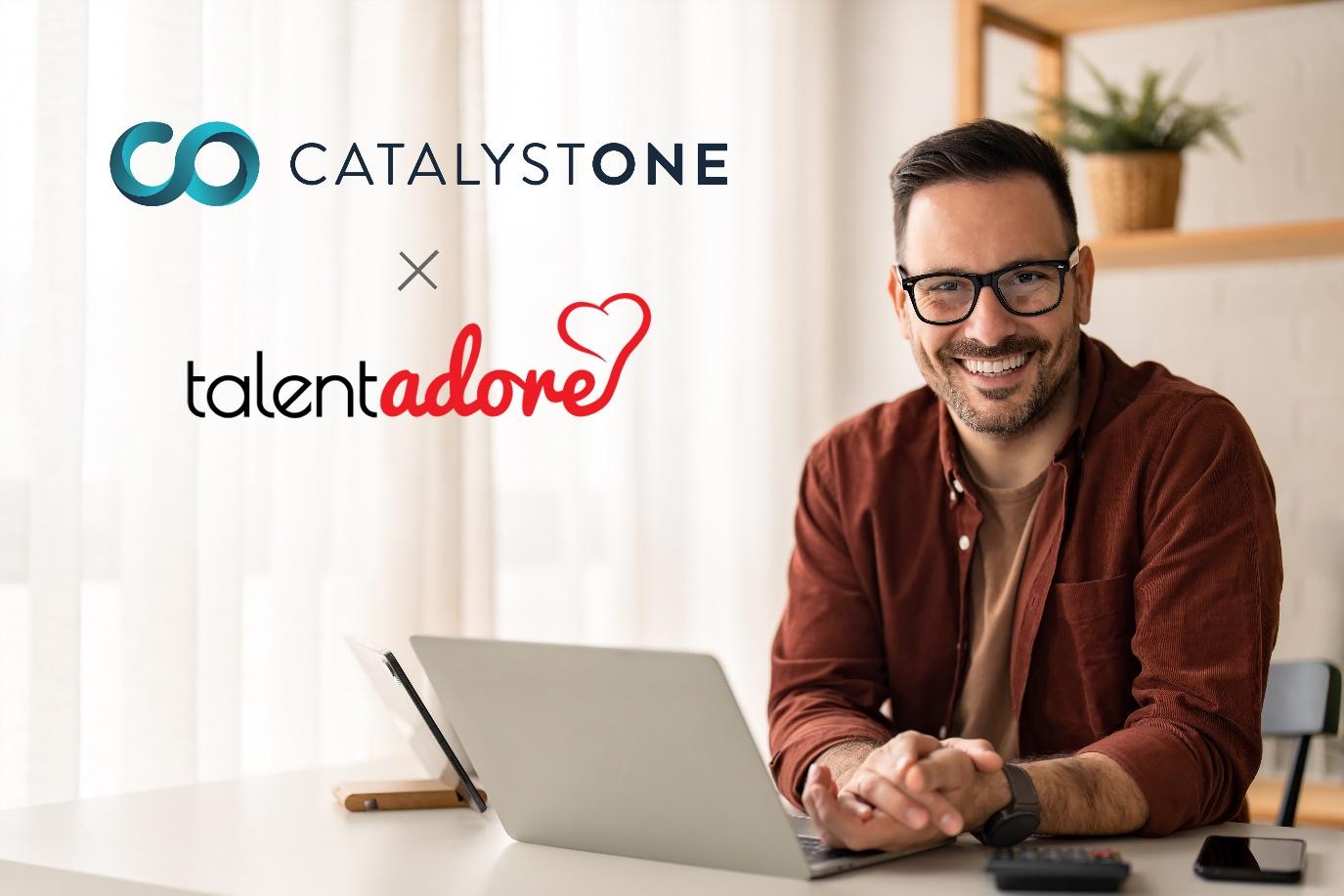 Some of the key benefits of the partnership include:
Streamlined HR operations: Elimination of manual data entry and reduction in administrative burdens, enable HR teams to focus on more strategic initiatives.
Improved data accuracy: By automating the transfer of employee data from recruitment system to HR-system, organisations can reduce data errors and ensure consistency across systems (Single Source of Truth).
Talent management from hire to retire: The integration enables organisations to optimise the entire employee journey from talent acquisition, onboarding, performance management, and career development processes.
Workforce insights: Consolidated employee data provides organisations with comprehensive analytics and reporting capabilities for data-driven decision-making.
The partnership between CatalystOne Solutions and TalentAdore signifies a shared commitment to innovation, customer-centricity, and driving digital transformation in the HR-tech space. Both companies are excited about the potential this collaboration holds for revolutionising the way organisations manage their talent.
For more information about CatalystOne and TalentAdore please visit CatalystOne.com or TalentAdore.com
---
About CatalystOne Solutions:
CatalystOne Solutions is a fast-growing SaaS company that specialises in HCM software that can elevate and transform HR from people administration to a strategic HR function, using automation and digital HR for processes such as HR master data management, performance management, talent management, and learning management.
---
About TalentAdore Hire:
TalentAdore Hire is an advanced Candidate Engagement & Recruitment platform that leverages AI-powered technology to enhance the recruitment and candidate experience. By providing a personalised, transparent, and data-driven approach, TalentAdore Hire enables organisations to attract, engage, and develop top talent. Adding the human touch to recruitment pays off. When job candidates feel heard and receive human warmth, up to 70% of them will recommend the hiring company to their social circles.